Couples WET WICKED Wednesday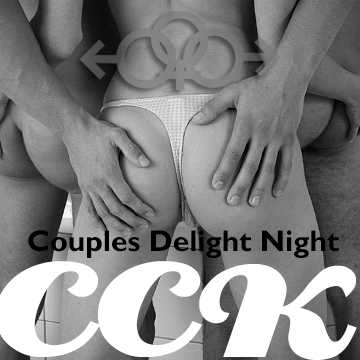 Wednesday Nights ONLY /

Couples Delight night /

Couples , Single Females & limited Single guys /

Wednesday only /

Open 8.30 with Happy Hour door and bar /

Dress to impress! A very high standard of dress is expected, feel free to dress up for the night's theme or bring your own theme - whether you are into leather-PVC-corsets or uniforms feel free to wear it or just feel welcome to come and have a drink in our stylish bar.
PARKING
Members & Guests enjoy complimentary, gated parking inside our courtyard, enabling convenient & private club access. Please arrive early enough to take advantage of this facility. For access to the Club and courtyard, please use the INTERCOM located at the gate. (Note: cars may only be parked during your visit to CCK; no car may stay overnight

Dont be fooled by a empty carpark as 75% of customers stay at local hotels then walk or taxi to the club but if you are driving feel free to use our carpark.