45 Plus Roast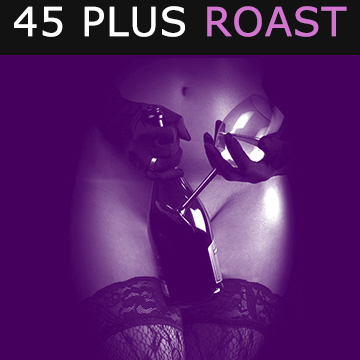 Duration: 5 Hours
Location: Auckland City, Auckland
45 Plus Roast
but you really have to see for yourself to understand!'

As we age we change and not too many of us get more athletic and lithe. But, we're often more comfortable in our own skins and sex isn't only for models and gym bunnies. We tend to look where we're going not peer at the mirror. We don't need to be reminded about how we looked when we were 25 and, thanks very much, we don't need to be feeling that we're being judged or competing for the eye of our playmate against 25 year old luvvies!!

We're grown ups now and very clear about what we want and we don't just stand around 'yakking'. Once we've had a cocktail or two it's all on. Literally. The energy and enthusiasm often eclipses that of the regular nights. Many of the members have been enjoying the lifestyle for a fair period of time so it's all familiar territory and the lights are 'green for go!'

The music tends to be from the era where there's actually a tune involved and lyrics we understand!

(Kindly contributed by Brian and Helen Over 45's)
Pricing P/P / Couple
Early-Bird Price 40 / 80
Prime-Time Price 50 / 100
Final Stretch Price 60 / 120