Whoever Whatever - Couples ( M/F )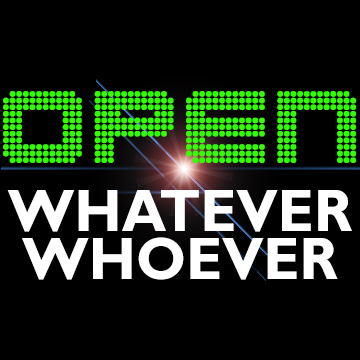 Duration: 4 Hours
Location: Auckland City, Auckland
WHOEVER!!! WHATEVER???
Our EXCLUSIVE Tuesday night winter special, after all its all about you, your freedom and your choices. So lets take a walk on The Wild Side, and see what it's all about!
This is the night for Straight, Gay , Bi , Bi-curious or just undecided, whatever you identify with, Couples , Males & Females, Whoever, Whatever!
It's a growing trend, for people into this growing lifestyle to be able to explore the pleasure one can receive from delving into your deepest desires. Fantasies can come true!
Overseas clubs already are catering to the need of exploration in a safe club situation; today's generation is much more accepting and open to the unlimited possibilities. So why not explore in our safe environment that is welcoming to all. Tuesday night is now the night to be able to come to the Club to express, communicate & converse with others like yourselves. No judgement only consent. This is why we have put together, for a limited time
Our Thrilling Tuesday Winter Night Special, where you can come and mix, mingle and see what could happen with the likeminded.
You can dress up to arrive & dressdown on arrival, wear little or nothing at all! The freedom is yours; the fantasy begins with you being served by our topless waitress, enjoy being entertained by a professional pole dancer. The rest is up to you, what will you decide?
Live your fantasies fulfil your dreams and desires.