Hot Wives Sunday - Couples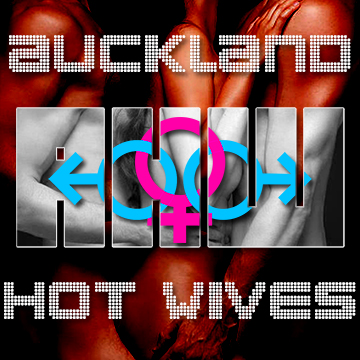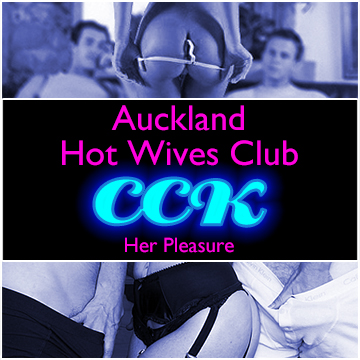 Duration: 6 Hours (approx.)
Location: Auckland
Product code: HWC
April 7th Afternoon Special - 3.00 pm till 8 pm Auckland Hot Wives Party
Ladies the pleasure is all yours.
Auckland Hot Wives are playing again, special advanced
online EARLYBIRD price only $50 per couple. Prices for door sales on the day $125 per
couple (must be agreed in advance).
Also next parties - / available now to book at earlybird prices

The exciting event is back this sept at CCK, a private invite only Sunday
afternoon party for couples where the wife is interested in meeting and maybe
playing with one or more single guys. Now we all know the problem of trying to
find reliable and genuine single guys and then finding a suitable venue to meet
up and check them out. Well now we have (with the kind permission from Carl and
Chloe of CCK) the place to do so. If this is of interest to you please read on:
The Sunday afternoon parties are held throughout the year, every guest both couples and single guys will
have been invited only and verified as genuine. No exceptions to this as it
forms the core principle of the event. The ratio of couples to single guys will
be strictly adhered to. If as a couple you'd like to bring your own
single guy to the event then you will need to ensure he registers and gets
verified first. He will then be invited to join the
fun.
A strict criteria for single guys will be required. All single guys will
have been verified prior to joining the guest list and then being invited to
attend an event. They will be genuine, fit and healthy, clean, well mannered,
discrete and of course good looking.
A strict dress code will be enforced only very smart casual clothing
allowed even though it is a Sunday afternoon, guys especially you need to make
the effort to impress the ladies. For ladies seductive and sexy, for guys you
must dress to impress. NO JEANS, NO SHORTS, NO TRAINERS, NO JANDALS.
A full bar is open along with all of the clubs facilities for everyone to
enjoy.
To register your interest or for more information on joining the guest list
for the Auckland Hot Wives Club please contact us.
Couples $50 Earlybird price
$80.00 2 weeks prior
$95.00 1 week prior
Walk ins

Couples $125
Guys Not Available